TAKE CHARGE OF YOUR FUTURE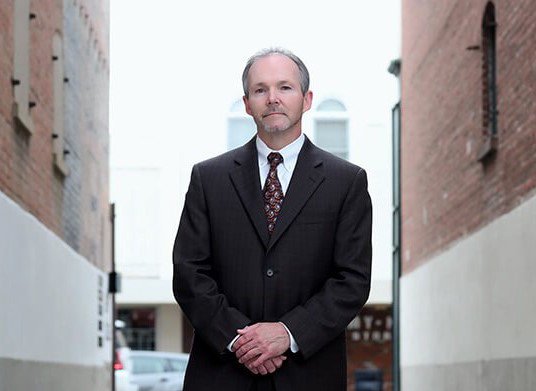 I grew up in a fairly traditional midwestern family, and they taught me with absolute certainty that nothing is more valuable than a strong will and a clear understanding of right from wrong. I've carried that belief with me throughout my entire life, and it is the underlying principle that continues to define my world both personally and professionally.
When I established myself as a personal injury attorney, I knew I would get satisfaction out of helping others, but what I wasn't expecting was the reaction I would get from those I helped. To this day, I get Christmas cards from clients I represented years ago. On more than a few occcasions I have successfully represented clients in personal injury cases and later represented their family members in their injury claims. Referrals like that and my clients' continuous, heartfelt thanks mean more to me than I can express. It is the reason I continue to love what I do.
To me, being a personal injury attorney is more than just a job. It's an ongoing but extremely rewarding challenge.
"I can't help but come to the aid of those who need it. It's no coincidence I landed in the field of personal injury. 


Driven by Protector Instinct
If you told me as a child that I would grow up to be an attorney, I would have rolled my eyes. I was determined, from day one, to work in law enforcement. But my college education brought me to another conclusion. In fact, it was actually one of my college professors who pointed me in the direction of law school. That way, he explained, I could combine my intellect with my passion for justice and fairness.
Perhaps it's this passion that has led me, now over 50 years old and a grandfather of 3 little ones, to spend my career helping people while maintaining a balance with life at home. In addition to spending time with the kids and grandkids, I find great satisfaction in staying active. I may have a busy office and legal career, but I find time to run 3 miles a day, mountain bike, and practice mixed martial arts. Mountain biking and running are still on the list of my favorite activities, in spite of my age.
You won't see my sporting activities in court, but when you come to me for help, you will see my protector instinct in action and my 30 plus years of litigation and trial experience. I am determined to help you reach the best resolution possible, no matter what personal injury concern brings you to my door. And if you can't come to me, I'll be glad to speak to you over the phone or even pay you a home visit. My priority is your recovery.
J.D., Southwestern University School of Law, 1990.
B.A., California State University-Fullerton, 1986.
Professional Association & Membership
Member of the California State Bar since 1991.
Licensed to practice in Federal Court in the Northern, Central and Eastern Districts.
Current member of the Orange County Bar Association.
Current member of the Orange County Trial Lawyers Assocation.
Associate Attorney, Dicaro, Highman, D'Antony, Dillard, Fuller & Gregor, 1991-1993.
Trial Partner, Stanton T. Mathews & Associates, 1994-2007.
Noteworthy Accomplishments
Millions of dollars recovered for injured clients
Appeared on the cover of Trials Digest (2x)
Interviewed by Anderson Cooper on CNN's Headline News
Appeared on the cover of the Los Angeles Daily Journal
Multiple cases argued before the California Courts of Appeal, with several published decisions
Best Medical Malpractice Lawyers in Fullerton by Expertise